Have projects that need to get done without requiring a Master's degree in Project Management?
Project Management Lite (or PM Lite for short) is a practical, yet minimalistic, approach to project management that can help you complete your projects fast, without all the confusing mumbo-jumbo of traditional project management techniques.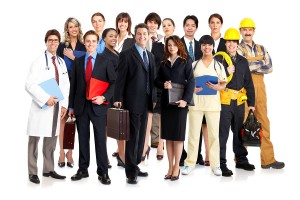 Project Management Lite is for you
You have projects overtaking your to-do list but you're not sure how to tackle them most efficiently or where to even start;
You have a just-the-basics-please approach to project management – you don't need everything under the sun, just enough to get you through;
You find the typical project management language and concepts confusing, "heavy" and total overkill for what you need to complete the project at hand;
You suddenly find yourself in charge of a project that needs managing…but you and/or your staff have little or no project management training or skills (and no time to master them!);
You're a beginner and want to learn some basic stuff about project management (but not so much to completely overload you right off the bat);
You want to boost your skills to either move into a new career…or go after a long-overdue promotion;
You want a simple, easy-to-use, easy–to-understand, minimalistic approach to getting projects done well;
Your last project was a chaotic mess, and you want to avoid THAT mayhem again at all costs; and/or
You want just enough to get the job done. Nothing more.
PM Lite Delivers!
The focus of PM Lite is on clearly defining the project goals and outcomes, coming up with a plan that will deliver those goals and outcomes, and working through the plan until it's done.
Everything is explained in plain English, so that you can avoid spinning your wheels, drowning in the project management process or getting lost in complicated tools. You'll also discover exactly what you need to do to set yourself up for success.